Moby on SoundCloud
There's been a lot of buzz this week about the different ways that Moby has been using SoundCloud. And we really wanted to highlight two really cool associated apps that have been built.
First up the 'social music' Moby app on Facebook that allows you to stream and buy Moby's new album direct from his fan page. If you get three of your friends to listen too, you can buy the album straight from the app (both downloads and CDs) with a discount up to 20%. Pretty cool, click here to check it out. The app was built by the guys at iPlatform, if you're an artist and interested in doing something similar here's how to contact them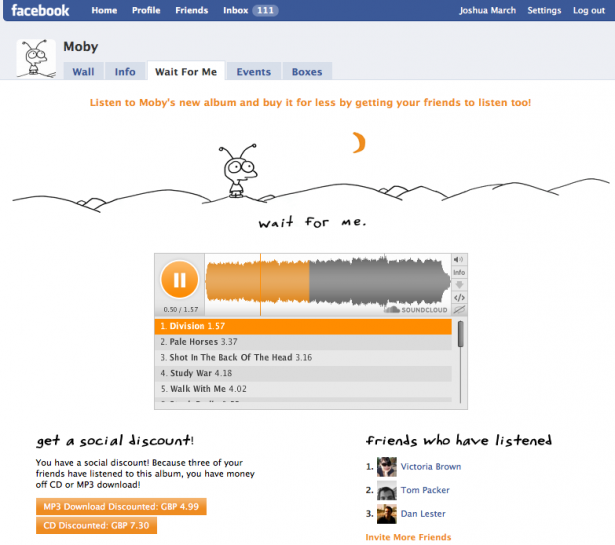 The second app, built by CultureJam, lets you listen to his new album and post a mini-review to your Twitter stream. After posting your review, you can download the title track 'Wait For Me' for free! Each month the most creative review will win a prize – the first prize being a signed print from Moby's recent Little Idiot art exhibition in London. Go to http://twitter.moby.com to listen to the new album, tweet your review, and get your free download.